Close
Shopping Cart
Your Cart is Empty
By Carlson Craft
We can only imagine how disappointing current events are for all couples getting married in the next two months. The coronavirus has turned so many things upside down, and now you're left choosing how to move forward.
Should we reduce our guest count or postpone the wedding?
Of course, the answer depends on the couple and what they feel is most important to them as well as whether or not vendors will refund money or be flexible. Read our post from Friday called Wedding Planning: Addressing the Unexpected for some helpful tips.
Once you've decided what you want to do, the next step is communicating it. If you're postponing your wedding, traditional wedding etiquette says to send out printed announcements but the use of technology is completely acceptable. If you choose to send announcements, you can send reception cards with the appropriate wording (see below) but make sure the announcement gets to recipients at least two weeks before the wedding date. If you choose to use email, Facebook or some other form of technology, you can use the same wording.
Wedding Postponement Wording
We are writing to inform you
 that the wedding of Anna Wilkinson and Cameron Baker
 has been moved due to recent events
 to Saturday, the eighth of October
 so we can celebrate without current restrictions
 we wish you good health
 in the coming months!
If you have decide to reduce your guest count, consider this wording.
 Reducing Guest Count Wording
We regret to inform you
 that due to current events
 the guest list for the wedding of
 Anna Wilkinson and Cameron Baker
 will be reduced to accommodate
 current recommendations from the CDC
 please know we were so excited
 to celebrate with each of you
 and hope to do so in some other fashion
 in the very near future
 until then we wish you good health
 in the coming months!
No doubt, this is a tough decision! Some couples may feel strongly that they want to celebrate with everyone on their list or they may find they simply can't reschedule at the same venue within the year. Postponing is a great option for both reasons. Other couples may feel that the most important thing is simply saying their vows and they're happy to do that with 10 people or 200. Do what's right for you, and remember that your wedding will still be incredibly special no matter what changes may come.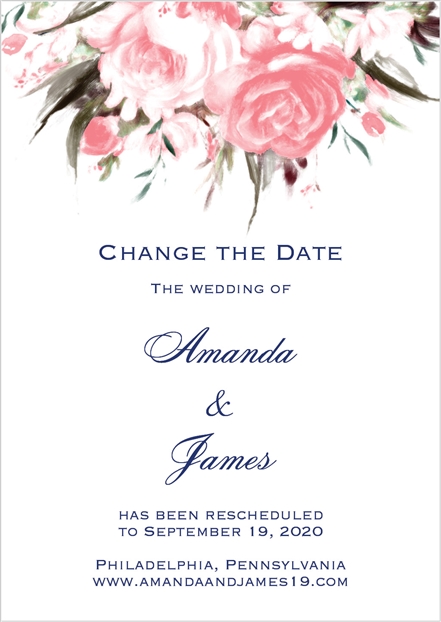 Here's how to handle that friend who won't stop asking where their invite is.
by Rachel Torgerson
One of the hardest aspects of planning a wedding is figuring out the guest list. Feeling like you can only invite a small percentage of your acquaintances to such an important life event can be extremely difficult, especially if you need to face the friends you can't or won't invite between now and your wedding day.
When it comes down to it, friends experience relationships in different ways — someone may feel close to you, despite years out of touch, when you don't feel close to them at all. That's what makes this topic such a delicate one. Under no circumstance do you want someone who isn't invited to feel like you are cutting them out of your life because they didn't receive an invite to your wedding.
But there's a general thing you can say that helps soften the blow every time. It works like a charm because it's true and it also makes the person you're asking look bad if they persist. What's the trick? Tell whoever is asking you that you wish you could celebrate with everyone you know -- that would be so fun! But, because your budget is tight, or because the space is limited, you had to keep things smaller than you initially wanted. Pretty easy, right?
Here's how it works in pretty much every scenario:
The Scenario: A friend you haven't kept in touch with
The Scene: Most likely, this person knows that you've fallen out of touch, but they might want to get back in touch with you for the purpose of getting invited to the wedding. This is typically pretty transparent. They'll reach out to you after you get engaged, like all of your engagement photos and send you a well-meaning message congratulating you and "catching up." This could be entirely sincere — they may have seen you pop up in their newsfeed and just genuinely want to know how you've been. Either way, you've got a situation on your hands. Someone who you genuinely like and have felt close to is reaching out again, and you'd love to include them, but budget-wise or space-wise you just can't afford to invite them.
The Script: Stick with the simple truth: You're so happy they reached out to you, and excited to get back in touch. Fill them in on your life since you last spoke and ask them questions about theirs. If they ask you about the wedding, tell them about the budget and space constraints, but make it clear that you still want to hang out soon to celebrate and catch up even more. Say that you'd love to make a trip out of seeing them with your new spouse (if they live far away) or you'd love to have a couples night to celebrate the wedding with them to make them feel special (if they live in town).
So, what happens next?
These are your friends, no matter how long it has been since they last talked to you. They'll be excited to see you happy, and they'll be understanding. The fact that you can't invite them will blow over, and they'll still want to catch up later on.
The Scenario: A boss or coworker
The Scene: Clearly you're going to have to deal with your boss and coworkers on a fairly consistent basis up until the day of your wedding. Just to be conversational, they'll ask you questions about your planning process, and that's normal. But as your wedding date gets closer, they may start to hint that they want to come to the wedding. If you're not close to your coworkers, or you simply don't have the budget to invite everyone from work that you like, first thing's first: You don't have to invite anyone from work. The second thing to keep in mind: Inviting one person from work doesn't mean you have to invite everyone.
The Script: Now that we've cleared the air, how in the world do you keep the peace at work and explain things to the people who aren't invited? Yep! It's time to give them the line about your budget. If it seems like a broken record, that's only on your end. No matter how many people ask you about being invited to your wedding, this answer always works simply because it is true.
So, what happens next?
Now, schedule an after-work happy hour post-honeymoon and everyone will be satisfied.
The Scenario: A relative you aren't close to
The Scene: This is a tougher one, because it involves family, and while you may not be particularly close to a relative of yours, inviting them might mean a lot to your parents, or other close relatives. In this case, the person you have to reason with is your parents (or whomever you think could potentially have a problem with you not inviting this relative). It becomes especially important to explain yourself to them if they're the ones paying (which means they have the right to invite the guests they want to invite).
Take your parents to a lunch and explain your thought process. Was there a falling out? Have you not spoken in a while? Many times, even if you're not as close to a family member, you have to have a pretty good reason not to invite them to a wedding. We're not talking about second cousins here, but first cousins, aunts, uncles and the like are pretty typical A-listers when it comes to wedding invitations. This just means you'll have to jump through a few hoops to get off the hook of inviting them.
The Script: Don't talk about budget and space issues with your parents, they know that there are very real other reasons as to why you don't want to invite this particular relative and you just have to sort it out between the two of you. If there's ever a moment where this relative confronts you about not receiving an invite, that's the time to talk budget and space.
So, what happens next?
If they ask you why so-and-so relative is invited, and they aren't, you'll have to get your parents involved so they can put out fires. The last thing you want to do is get caught in the middle of family drama during your planning process. Since your parents may have a better relationship with this relative anyway, this conversation is probably best coming from them. If things get resolved peacefully, you can be extra nice to them at the next family reunion and introduce them to your new spouse in a friendly way.
Did you know that essential oils can be a great natural tool in the months leading up to your wedding? Stress relief and calming anxious feelings, glowing and clear skin, long beautiful hair growth, energy, a restful night's sleep, boosting the metabolism and curbing cravings to shed those last few extra pounds, and even promoting feelings of love!
Lauren Cattie, an essential oils educator with Young Living Essential Oils, has helped I Do! Invitations and Announcements discover and experience all of these amazing results that essential oils can offer, so we wanted to share this with you!
For more information: contact Lauren Cattie at [email protected] or 484-883-6632!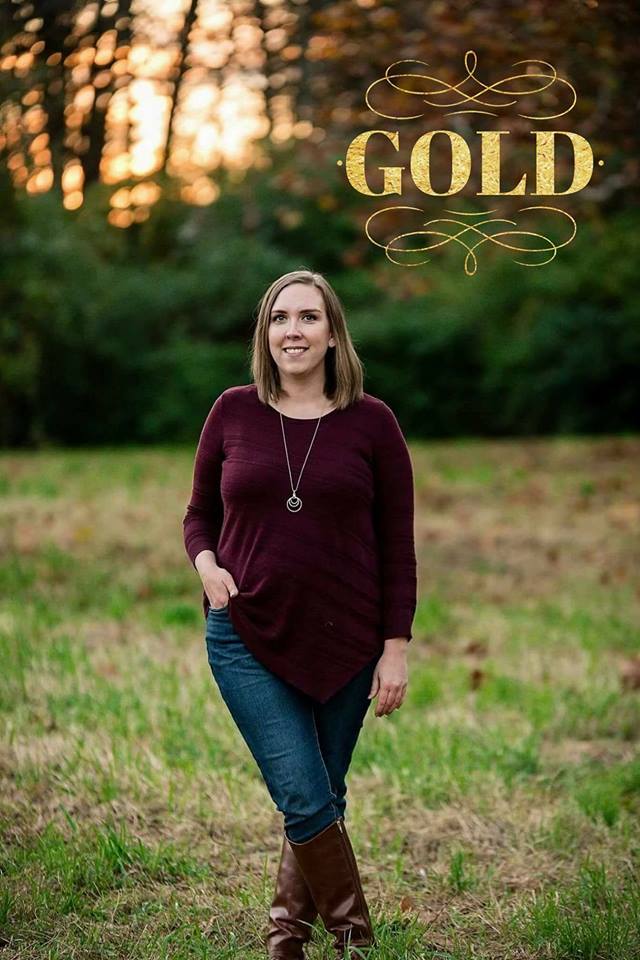 She has an essential oils education group, and does free online classes monthly to help you learn!
/