Close
Shopping Cart
Your Cart is Empty
BRIDAL SHOWER ETIQUETTE
WHO HOSTS THE BRIDAL SHOWER?
Though there's no fixed rule on who hosts the bridal shower, these days, it's often thrown by the bridesmaids, a close friend, or close female relatives. Sometimes work colleagues opt to throw a separate shower organized at the office; additionally, future in-laws may want to host a get-together to make introductions. The key is to let individual circumstances be your guide when determining who should serve as host.
DECIDE ON A BRIDAL SHOWER DATE & THEME
The bridal shower usually takes place anytime between six months to a week before the wedding; it's important to check with the bride first on any preferred party dates and times. Also, if depending on where most of the guests live, you may need to schedule it far in advance so everyone can make travel plans.
It's also a good idea for the host to get the bride's approval on the bridal shower theme, which signals to guests what kind of gifts to bring—i.e., lingerie, linens, kitchen or baking accessories, or camping equipment—and if she's created a gift registry. Or, in lieu of gifts, brides may opt for donations to a favorite charity.
WHO'S INVITED?
When it comes to the invitation list, let the couple weigh in and provide you with a guest list and each person's email and mailing address. Everyone invited to the bridal shower should also be invited to the wedding.
ORDERING & SENDING BRIDAL SHOWER INVITATIONS
The next step is for the host to select bridal shower invitations that will set the tone for the entire party. The invitations should be mailed six to eight weeks before the shower date, depending on how many out-of-town guests are on the invite list. Aside from containing all necessary information—date, time, location—invitations might ask guests to bring memories of the bride to share during a toast, or early photos of the guest of honor to post on a pinboard. Make sure guests RSVP to one person (the maid of honor, for example), to keep numbers organized. Also, spread the word about where the bride is registered by including this information on the bridal shower invitation.
WHAT'S A COUPLES SHOWER?
If the soon-to-be-weds prefer to celebrate together, a couples shower includes both their families and friends. While there are no set rules around this shower idea, keep in mind the co-ed guest list when planning the theme, menu, and activities, and make it clear on the invitation so guests know what to expect.
ADVICE FOR THE HOST - GET GUESTS INVOLVED.
Showers are fun for everyone when the guests have something to do. If the party theme revolves around desserts, ask guests to bring their favorite sweet treat to share or a bottle of bubbly. If it's going to be an afternoon luncheon, then build the menu around a theme and invite guests each contribute a dish. To avoid getting too many appetizers and not enough main courses, keep track of who's bringing what (via a shared Google spreadsheet, perhaps). Throwing a cooking-themed shower? Ask guests to email favorite recipes ahead of time along with a photo; then combine everyone's contributions into a meaningful shower cookbook for the bride to take home.
KEEP DECORATIONS SIMPLE.
Whatever the venue, the best decorations are simple, like elegant floral arrangements on the main tables and fun gold or silver mylar balloons spelling out "love" or the bride's names. If you're planning to give guests a party favor, think of something that works double-duty–say, a scented candle that you can tie each guest's place card around, or a potted succulent that doubles as an escort card.
KEEP TRACK OF GIFTS.
Finally, it's good form (and a big help for the bride) to ask several people at the shower to help the bride keep track of gifts. The best way? Create a gift-opening assembly line—here's how it works. One person brings the bride a gift to open (and then takes the opened gift to a designated spot where it will later be packed in the car); another friend can dispose of the torn wrapping paper while another gathers ribbons to create the traditional rehearsal bridal bouquet; lastly, another friend needs to keep a list of who gave what gift so the bride does not have to rely on her memory when writing thank-yous. It's also a thoughtful touch if the host provides the bride with a list of all the attendees and their addresses at the end of the party, along with a box of thank you cards.
BRIDAL SHOWER PLANNING CHECKLIST
Our handy guide to throwing a fabulous wedding shower
3+ months in advance:
Coordinate with the bride or couple on the shower date and guest list. Check with important guests like bridesmaids and close family members to avoid any scheduling conflicts, as well as any out of town guests who may need to arrange travel.
Coordinate with the bride or couple on the theme. They may have ideas for the kind of celebration they would like (or wouldn't like).
Decide on a party venue. Arrange any restaurant reservations or park permits well in advance; if you'd like to host the party in someone's home—say, the bride's aunt's house or at her cousin's—then be sure to make arrangements with the homeowner well in advance.
2 months in advance:
Enlist the bridal party to help plan the decorations, activities, and menu. Delegate tasks like contacting vendors, creating a playlist, and bringing specific dishes.
1 month in advance:
Order and send bridal shower invitations. Include registry info or the theme to help guests choose a gift, as well as anything else they should bring, such as photos, food or drinks, or letters for the guest of honor.
Buy or make decorations and favors.
Order thank-you cards for the bride.
Two weeks in advance:
Order flowers.
Rent or borrow servingware, audio equipment, extra tables and chairs, and anything necessary for your planned activity.
Buy a gift.
One week in advance:
Buy ingredients for food and drinks.
Confirm deliveries, reservations, and RSVPs.
The day before
Prep food and decorations.
Confirm with guests what they're bringing.
Run any last-minute errands.
At the shower:
Keep track of gifts for the bride—save the guest list and addresses for thank-you cards.
Save ribbons to create a bow bouquet for the bride to use at the ceremony rehearsal.
5 Fun Bridal Shower Ideas!
Wine Tasting
Arrange to have the shower at a local wine store or invite a supplier to pour for you at your home. Serve great cheeses and breads and give guests engraved wine glasses as favors.
5K Shower
Are the bride and groom avid runners? Host the shower on the day of a local 5K! Dress up so the other runners know you're celebrating – a veil for the bride, a tux t-shirt for the groom, sashes and funny bow ties for the bridal party and friends.
Crafty Shower
When the bride loves to scrapbook and craft, throw a shower filled with creative fun! Buy lots of new craft supplies, gather at a friend's house, and have each guest create a scrapbook page for the bride commemorating the event.
Cooking Class
Does the bride love to cook? Arrange for a cooking class for her bridal shower! Invite a local chef to come over and teach everyone to cook a simple, delicious meal. Gift the bride with unusual, gourmet kitchen tools and cookbooks.
Holiday Decorating
Make sure the couple's first Christmas together is a beautiful one by throwing them a holiday decorating shower. Ask guests to bring gifts of ornaments, garland, candles and other Christmas decoration for the couple.
Bridal Show season is going to start again soon and you need to be ready! They are a one-stop shopping – like a Google search, but Live!
**GET READY**
Set up an e-mail just for the wedding-related correspondence. It can be something like [email protected] The wedding e-mail address will help you keep all your wedding planning information together.
Bring a sheet of pre-printed address labels. Put your name, Groom's name, wedding date, address, and e-mail address. Bridal shows have you sign up for information or to win contests so have the labels ready and it saves you from writer's cramp!
Pre-register for the show. By doing that you might be able to get a discount on the tickets (or free) and save time getting into the show.
**GET SET**
Pack a bag to put all the information you can pick up. You might be given a bag when you arrive but sometimes having your own works out better.
Wear comfortable shoes. Some of the shows are in large convention space and you will be on your feet, covering a lot of ground, so wear comfortable shoes to keep your feet happy.
Have a budget and open mind. The wedding industry is a creative bunch always coming up with something exciting and new. Take the time to check out these services to see if they would be something to incorporate in your special day.
**GO!**
Take notes and pictures. You want to remember who you talked with and whose services impressed you even if you are not ready to book right away. The more information you have the easier it will be for you to remember what you liked.
Enter to win! Wedding professionals provide real prizes which are generally geared around weddings so definitely enter to win! (Use those labels!)
Follow up with companies you like. Companies are there to talk to the Bride in person and want to help you achieve your dream wedding by providing quality service. Their calendars, especially after a Bridal Show, book up quickly, so if you see or speak to someone you are interested in follow up with them after the show to schedule an appointment.
Did you know that essential oils can be a great natural tool in the months leading up to your wedding? Stress relief and calming anxious feelings, glowing and clear skin, long beautiful hair growth, energy, a restful night's sleep, boosting the metabolism and curbing cravings to shed those last few extra pounds, and even promoting feelings of love!
Lauren Cattie, an essential oils educator with Young Living Essential Oils, has helped I Do! Invitations and Announcements discover and experience all of these amazing results that essential oils can offer, so we wanted to share this with you!
For more information: contact Lauren Cattie at [email protected] or 484-883-6632!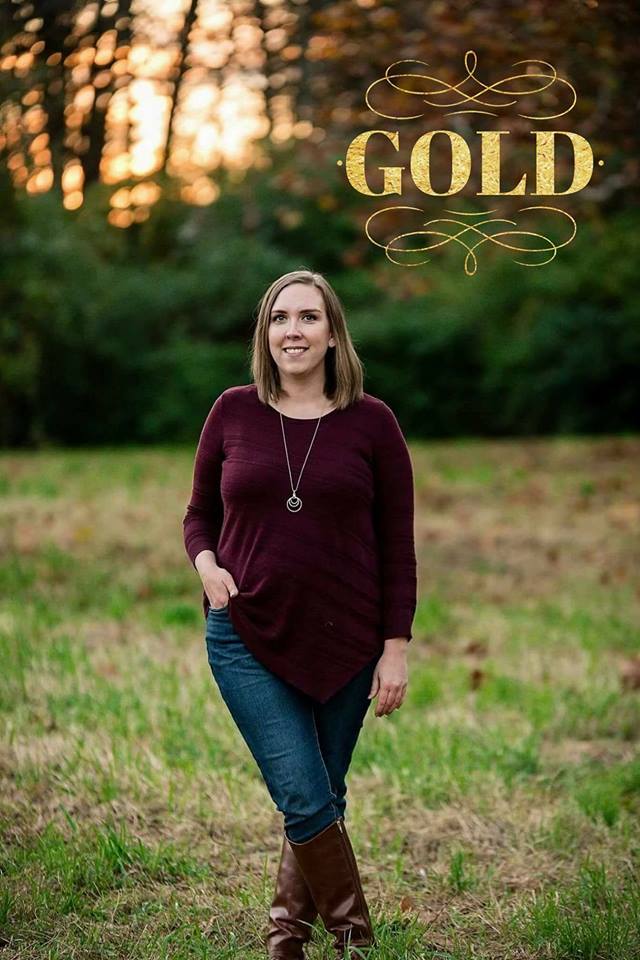 She has an essential oils education group, and does free online classes monthly to help you learn!
When it comes to money matters, young married couples who are just starting out have a lot to juggle: They may be paying off student debt and saving for their first home. It's also a time when young families may be the most financially vulnerable should the unexpected strike. To ensure that they have financial protection when they need it most, purchasing a life insurance policy should be top of mind.
Here are five reasons why young families need life insurance:
1. You just never know. While it's not the most pleasant thing to ponder, an emergency situation could quickly put your family's finances under water.
2. The earlier you opt in, the more affordable it is. Because age is one of the factors that affects the cost of your premium, the younger you are when you purchase a policy , the less you'll be paying each year.
3. It's not as expensive as you think. If you're on a budget and are convinced you can't afford life insurance, consider term life insurance. It guarantees protection for a set amount of time. Since it's not designed to last a lifetime, the annual premiums are considerably lower.
4. It lets you concentrate on other goals. Once you have the peace of mind and financial protection that life insurance grants you, you may feel secure enough to fund long-term goals, like buying a home, saving for your nest egg, or going back to school.
5. You can always upgrade at a later date. Don't let the fear of making the wrong decision deter you from purchasing a policy now. The policy you purchase today isn't intended to be set in stone. As your family's needs change, you have the option of making upgrades.
We know it's not easy for young families to make their life insurance needs a priority, given all their competing financial obligations. However, life insurance is a vehicle for protection that is not only affordable, but can also help families save money and can ultimately propel them toward reaching both their immediate and far-reaching goals.
For a free and confidential financial analysis, please contact Michael Russo, Agent, New York Life at [email protected] or 215-441-3780.
Question:
Do I send thank you notes to my bridesmaids, friends and family for my Bachelorette Party even though I did not get any gifts?
Answer:
Yes. Even though you did not get a place-setting or spa gift certificate, Team Bride put together this special time for YOU before your wedding day. They will appreciate the time you took to reflect on your time together during your Bachelorette Party!
1. Start with the Bride. Talk to the Bride and find out what she wants a far as location, theme and guest list. Find a few dates that works for her and then start planning with just a few bridesmaids or friends before you start doing the inviting.
2.Make the Plans. Restaurant, hotel or house. Whatever you need, book it.
3. Send out the Invitations. If you need to make reservations for your party you will want to have an RSVP on the invitations so you know how to proceed.
4. Discuss with others. Everyone's budget is different, so you will need to determine if you are covering all or some of the Bride's expenses.
5.Talk to the Bride. Remember to consult her to see what kind of activities she would like to includes.
6. Plan Events. Team Bride will like structure, yet room to just be together too.
7. Get Accessories and HAVE FUN!
1. Make it personal. Incorporate your names, nicknames, wedding date, or a play on words. The goal is for it to reflect you as a couple. Be creative! Feel free to add in humor, alliteration or a rhyme.
2. Keep it short and sweet. Shorten or combine words to create something unique. Try to swap out commonly misspelled words for easier one, if possible.
3. Capitalize the first letter of each word. Capitalize the first letter of each word can help with readability if guests can see where each word starts and ends. (With or without the capitalization, your hashtag will work the same way.)
4. Check the hashtag. Do a check of the hashtag to see if there's already been something tagged to it, and if so, how many photos. If it doesn't yield any or just a handful of results, you are probably in the clear. If it does have a lot of results though, you might want to reconsider.
5. Use it early and often. Do not wait until your wedding day to use your hashtag, if you start from the very beginning it will leave you with a collection of images documenting the entire wedding process.
6. Spread the word. Start by telling your wedding party your hashtag and put it on your save the dates, wedding website, cocktail napkins and anywhere you can. A formal wedding invitation is not an appropriate location for a hashtag but just about everywhere else is acceptable.
Question:
When should we make our response deadline for our RSVPs?
Answer:
We recommend making your RSVP date around three weeks before your wedding date. This will allow you enough time to get your final head count (and entree count if needed) to your caterer. This will also give you time to finalized your seating chart and get your place cards ready. (I Do! can have your guest's names printed on the place cards during this time too.)
If some guests have not responded by your deadline, you will need to give them a call ask for their RSVP.
Question: How do I know which postage stamp I should put on my wedding invitations?
Answer: I know you will be super excited to get your wedding invitations in the mail and to start getting your responses but slow down for a moment. Take a sample invitation suite (invitation and all the enclosures) to the post office and have them weigh it so you know how much your postage stamp should be put on. Depending on the weigh will determine the stamp you will need. And don't forget you need USPS first class mail stamps for the response cards too! (This step will avoid your invitations being returned to you for insufficient postage.)
And while you are at the post office, please ask them about hand-cancelling. If they can do it for you it means your invitations will be stamped with a hand stamp which will (hopefully) prevent your beautiful invitations from going through the processing machines.
/